We had a fantastic evening last week at The Spice Club Manchester with Helmbriscoe Associates and guests. The Spice Club is famous for its family-run, interactive Indian cookery classes. And as you can see, we got stuck in!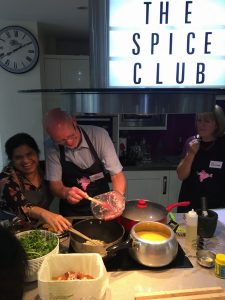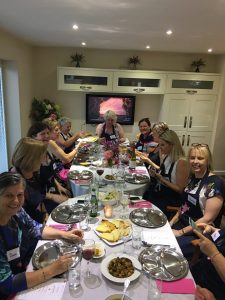 Monica, one half of the mother/daughter team at
The Spice Club, showed us how to make our very own pakoras to start. Then we moved on to a delicious spicy daal (even we do say so ourselves!) whilst she divulged lots of culinary secrets handed down to her by Naniji, her Grandma!
It was a warm and friendly atmosphere and we all enjoyed learning new skills to take back to our own kitchen. Thanks Monica and Anita and thank you to our wonderful guests for being such great company, and cooks!