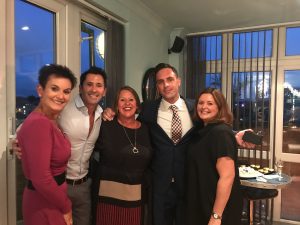 Avenue Director Simon Johnson was recognised as 'Best Deal Maker' at this years Absolute Corporate Events supplier appreciation evening.
The awards took place at Managing Director Chris Parham's apartment in St Katherine Docks, with a select gathering of key industry players in attendance.
Simon accepted his award from Absolute Corporate Events team; Jacquie Freer, Angie Mason, Chris Parnham and Jill Dunlop.